TAAIBOS RIVER LODGE is the ideal home-from-home indulgence in the heart of Africa's wildlife. It offers a matchless experience by subtly blending stunning natural beauty with sophisticated, superior, 5-star luxury.
Spend an afternoon around either the intimate heated plunge pool or the main pool with family, friends or colleagues.
A book library with a selection of games.
A quick visit to the steam room is the perfect way to relax after a morning game drive.
All glass in the lodge is double glazed, facilitating excellent climate control. All bathrooms have under-floor heating and all bedrooms are air-conditioned.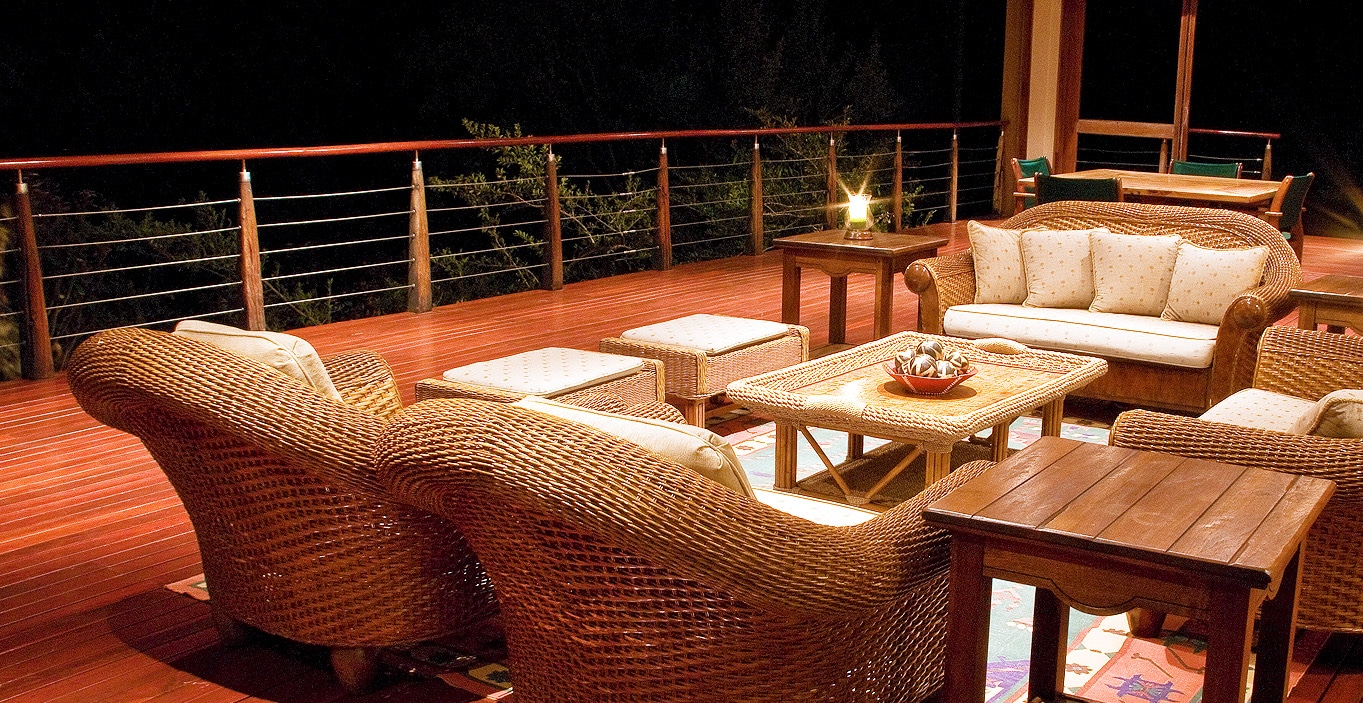 Winter evenings can be spent in the formal lounge with a large fireplace, or else watch a sunset from the adjoining, spacious wooden deck; relishing the sounds of the African bush whilst enjoying your favourite cocktail.
Insect screens can slide over opening doors and windows, allowing guests to remain in close contact with the wilderness.
The boma, an outdoor enclosure for used for dining, is perfect for enjoying your meal around a fire under a canopy of stars.
We have a satellite phone and internet facilities, available on a wireless network limited to certain areas of the lodge. There is no cell phone signal (and we hope to keep it that way!)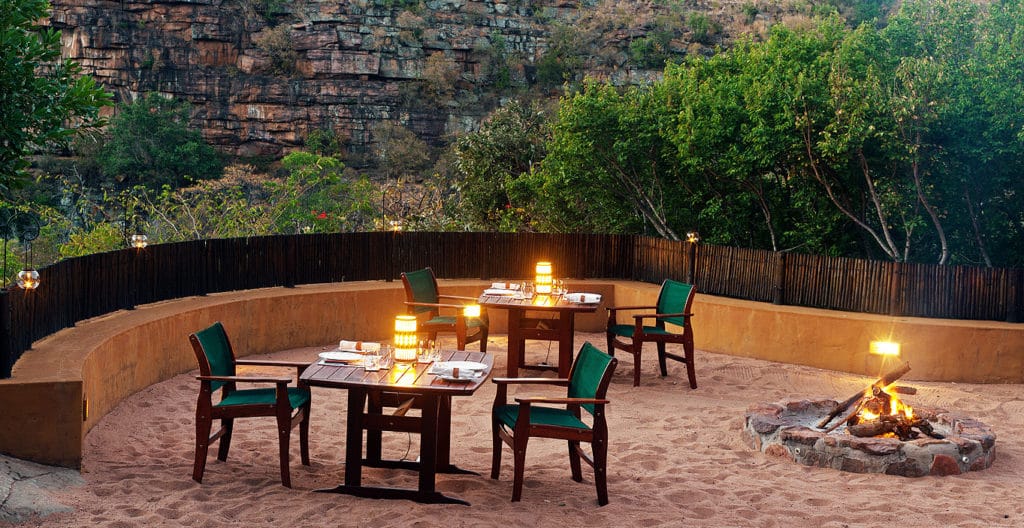 Audio-visual Entertainment
For those rainy days and important sporting events, we offer two large flat-screen televisions in the main living area with access to a comprehensive high-definition satellite TV bouquet. A large selection of movies and documentaries can be streamed in high definition. A music distribution system comprising a large eclectic colloction of music is available, or guests can connect to our system with their own smart phones .
The lodge is equipped with a helipad; and for fixed-wing aircraft, two airstrips are available on the Reserve. It is about a 1-hour flight from Grand Central/Lanseria/ORT.
For the enthusiastic, we have a table for these.
The dining room converts into a conference room with a large-screen television, white board and flip chart. We can facilitate up to 18 people in a boardroom configuration.